An official website of Special Affairs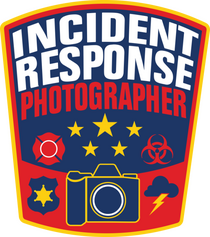 Capturing Images of Real Heroes.
Incident Response is a public service which documents public safety in a number of states including Wisconsin, Illinois, Tennessee, Georgia and Florida. Our work highlights the fire service, law enforcement and first responders. We produce high quality multimedia content relating to public safety incidents, training, drills, special events and line of duty death funerals.Since it's founding in 2012, Incident Response has grown to be so much more than pictures of fires and accidents. We also assist agencies with recruitment efforts and public relations.Photography of public safety efforts is of immense importance. Unfortunately, many agencies do not have the means of employing personnel to carry out this function. As such, Incident Response offers departments the ability to use photos and videos from scenes for reports, training and other purposes at no charge. We also offer our content to educational institutions at no charge.11 years later, Incident Response is recognized for it's work with more than 200,000 followers on Facebook, over 100,000 subscribers and 30+ million video views on YouTube. Our content is featured regularly by local and national media outlets.
Get in touch
Have a question about our work?
© 2012-2023 Special Affairs. All Rights Reserved.